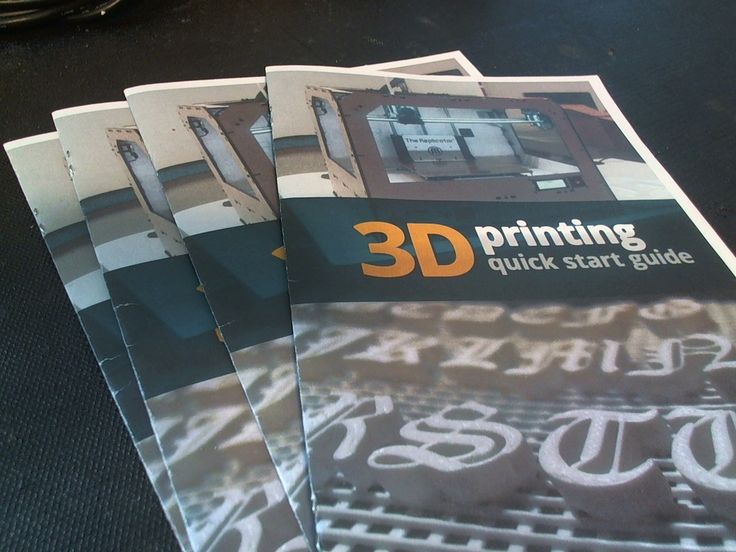 3D-printing quick start guide booklet
November 2012
To help students at my university get started with 3D printing using our new Makerbot Replicator, I put together a small booklet containing all of the basic info they need to know to get up and running. The booklet includes a basic introduction to all of the fundamental aspects of 3D printing including designing models, slicing them with ReplicatorG and finishing prints.
I'm offering the booklet for free so that others can adapt it and use it for their own purposes. The booklet that I print out has specific information about printing at my university, so change whatever you want to make it work for you! The work is licensed with the Creative Commons Attribution-ShareAlike 3.0 Unported license, so if you do use the booklet, please keep attribution intact :)
This work is licensed under a
Creative Commons Attribution-ShareAlike 3.0 Unported License
.
Source files
All of the source files for this booklet can be downloaded on Thingiverse using the link below. I printed my booklets using the "2-up saddle stitch" method and printed four pages per sheet of 8.5×11″ paper (two per side, double-sided). You can also export a PDF from InDesign and print booklets that way.
Download the source files on Thingiverse!
Preview the booklet