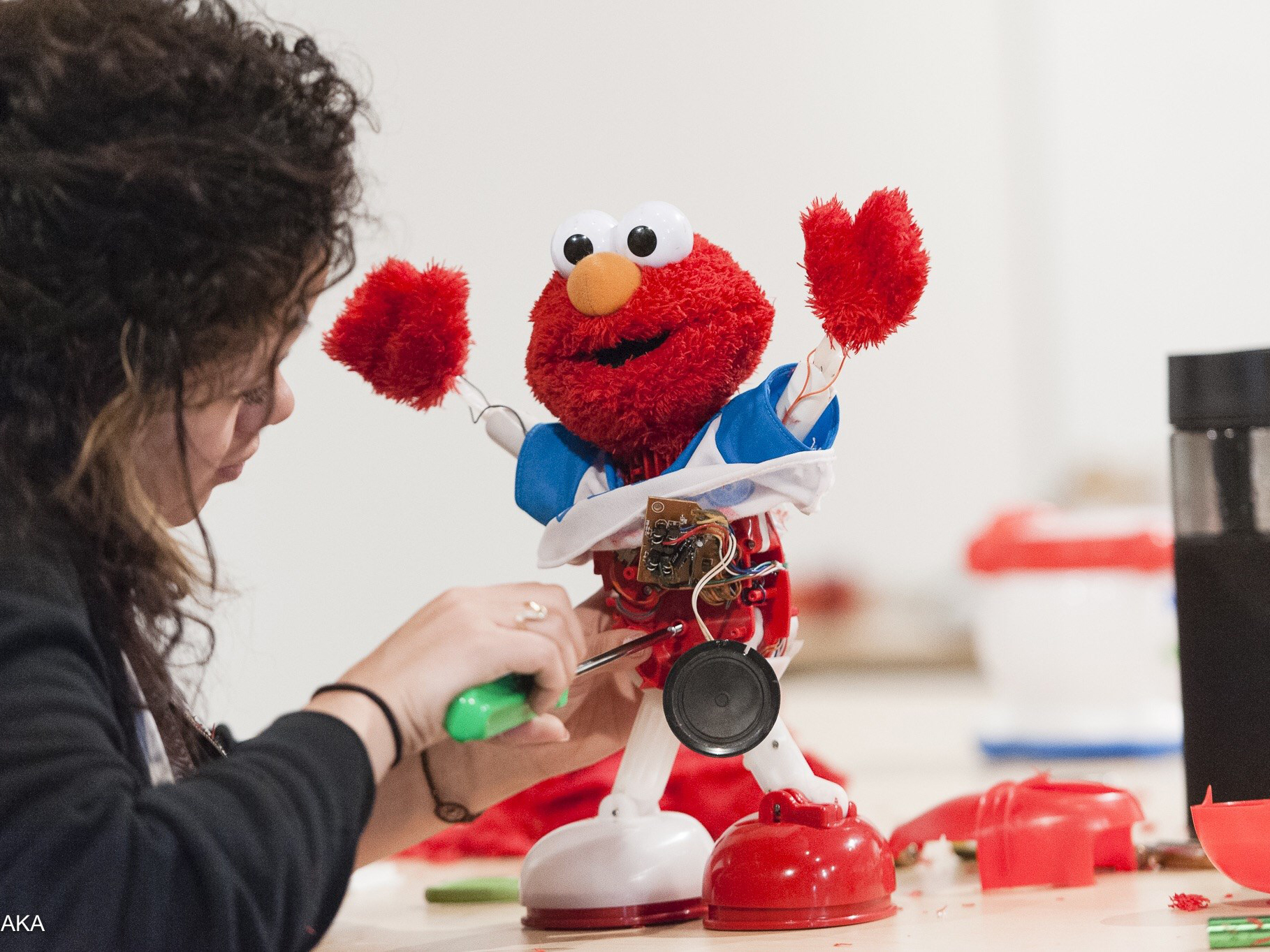 Circuit bending workshop at Omaha Under the Radar's SOUNDRY camp
August 2015
In July I was invited to facilitate a circuit bending workshop for Omaha Under the Radar festival's first ever SOUNDRY camp for teens. The four-day camp focused on teaching the kids about exploring unconventional musical instruments and learning how to think about and create new music.
For my workshop I picked up a pile of used noise-making kids' toys from my local Goodwill outlet store, along with batteries and screwdrivers. After a quick introduction to what circuit bending is all about, I had each student pick a toy and try to get it to turn on and make some noise. Their first task was to figure out what the toy is supposed to do, then to open it up and learn how the toy works.
Once they learned the basics of the anatomy of their toy, they were encouraged to use their fingers and nearby metal objects to create new connections on the main circuit board of their toy to try to create new noises and glitches. While I was surprised by how few of these particular toys contained interesting glitches, all of the students seemed to have a great time taking apart their toys and seeing what makes them tick!
Huge thanks to Stacey Barelos, Danny Clay and Amanda DeBoer Bartlett for inviting me to take part in this camp!
Also thanks to Aleksandr Karjaka for taking some nice photos from the workshop!